Fabric > Manufacturer > Northcott > The Cave
Northcott Fabrics presents The Cave designed by Deborah Edwards of Northcott Studio. The Cave celebrates everything bars, saloons, and dives including bar signs, liquor labels, beer, beer caps, pool & billiards, darts, cards & card suits (diamonds, hearts, spades, clubs). Colors include black, teak brown, toffee, bamboo, cream, kelly green, red, cobalt blue, tan, amber, and purple.

All fabrics are 100% cotton, 43/44 inches wide, and NOT intended for children's sleepwear. Machine wash cold, tumble dry cool, DO NOT Bleach, iron on back, if necessary.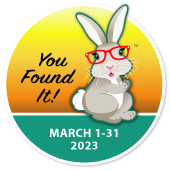 Showing 1 - 18 of results