Skip Navigation
Website Accessibility
Forest Frolic
Fabric > Manufacturer > Moda Fabrics > Forest Frolic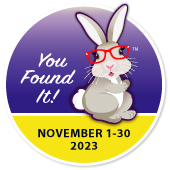 Moda Fabrics presents Forest Frolic designed by Robin Pickens. This fabric line is a celebration of all this we live about fall featuring chasing leaves, mushrooms, fall flowers, acorns, and colors including orange, burgundy, plum, golden yellow, light green, red, tan, beige, and cream.
From the designer:
"Are you ready for the explosion of warm and spicy Autumn colors? Enjoy Forest Frolic with glorious blooms of Indian Blanket flowers, striped in red and gold. These wild blossoms are a firewheel of color. The oaks give plump acorns to our bird friends while leaves paint the trees with orange and red colors. All along the forest floor, sunlight filters through the branches and dances on mushrooms with dotted caps."
Check Out This Line's Swatch Page!
Showing 1 - 46 of results